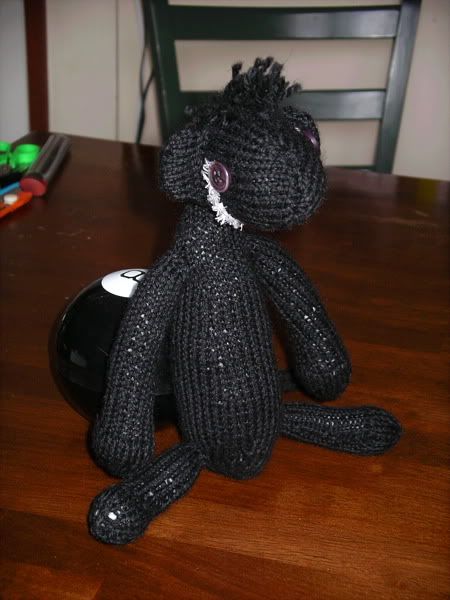 I knitted this for A for his birthday. It's based on the Mr Dangly pattern by on craftster. The link to the pattern is here:
http://www.craftster.org/forum/index.php?topic=40974.0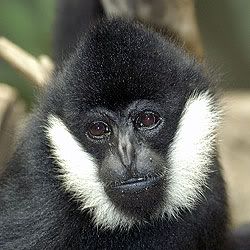 Peter Manson is supposed to look like a white-cheeked gibbon (see pic above). I sponsored a gibbon from the zoo for A for his birthday, and made him a knitted one so he could have one at home with him.
Peter Manson is named after a character with lamb-chop sideburns in a film called "The Edge of the World." (no picture to be easily found online...)